WHO

IS AFRICORP AND WHAT DO WE DO

Africorp Solutions offers a professional service to large corporates, from identifying the category of visa best suitable, through to the compiling of a fully compliant application for submission. We take care of all administration thus offering a comprehensive, all inclusive service. Where preferred, we liaise directly with expatriates to compile the necessary documentation and will proactively keep you up to date every step of the way, including providing status updates for executive reporting.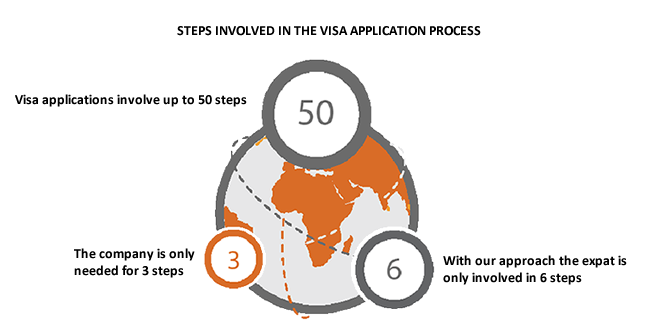 CATEGORIES
"General" Work Visa
Critical Skills Work Visa
Intra-Company Transfer Work Visa
Section 11(2) Visitor Visa
Corporate Visa (20+ expats)
Business Visa
Permanent Residence
"Undesirable Status" – Waiver applications
CORE

SERVICE OFFERING
Fully-outsourced executive work visa service
Full administration of the Department of Labour process as required for all "General" Work Visa applications
Manage Deadlines. Accurate reporting and electronic tracking system
DEPARTMENT

OF LABOUR AUDIT

The introduction of Department of Labour certificates as part of the work permit process, specifically when applying for a "General" work visa under Section 18(3) comes with its own challenges which are traditionally outside the scope of services and expertise of work visa services.
We have attorneys and labour specialists with extensive Department of Labour experience, including dealing with recruitment (the Department uses its own database of recruitment companies to seek local alternatives), compliance (there is a Department of Labour audit process onsite prior to the issuing of the required certificate) and follow-through, as we have seen the Department deadlines are often missed and the process must be managed proactively.
AFRICORP

SOLUTIONS SERVICES
Immigration
International Payroll
Opening Local and Foreign Bank Accounts
South African Reserve Bank Clearances
Offshore Superannuation and Social
Security Payments
Tax Planning and Communication
Build Up of Assignment Cost Calculator
Expatriate Policy Design
Low Cost Foreign Exchange
International Employee Agreements
Induction Sessions
Competence Assessments
Cultural Readiness Training
Family Psychological Readiness
Organisational Climate Surveys
Specialised Recruitment
MANAGE

DEADLINES
Our "Employer Xpatweb Immigration Tracker" (EXIT) is a market leading electronic tracking system
Ensures optimal planning
Quicker conclusion of the process
Highlights the items require
Identifies activities that can run concurrently
Sends proactive reminders of each item in the expatriate life cycle
OUR

IMMIGRATION SERVICES
Determining the Correct Category of Visa
Department of Labour and Department of Home Affairs Complex Dispute Resolutions
Waivers, Appeals and Exemptions
UNDESIRABLE

STATUS
Where an employee has been declared undersireable, we prepare an application for the Department of Home Affairs to waive the grounds of undesireabilty where good cause exists.